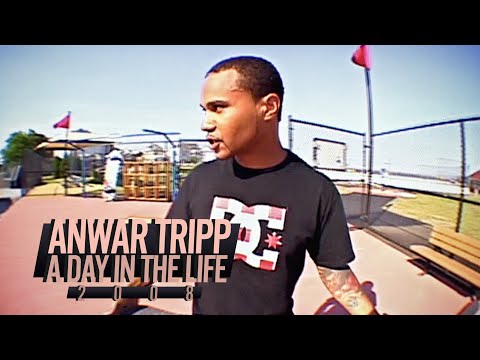 Anwar Tripp returns to his hometown of Long Branch, NJ after a 2 year stay in Charlotte, North Carolina where he currently resides. He walks from the train station in Long Branch to the Skatepark and tells some stories on the way about some experiences he's had in NYC with Brian Wenning, whips out exclusive Josh Kalis 1′s that only he has in the DC Vault, talks about his magazine ad for Transworld taken by Ryan Gee, then goes to the Bare-Wires skate shop by the skatepark and chats with Adam Halloway the store owner about where he lives, then shows you the original Kalis and DC Lynx.
[Original Upload Date: June 14, 2008 - 2,361 Views]
Music by: Ahmad Jamal & Gil-Scott Heron
Visit: http://www.heavyhittas.com for more!
Filmed & Edited by Jon Edwards
Click http://www.heavyhittas.com/HeavyHitta… to see his HeavyHittas profile!