éS Game of SKATE — Dallas-Ft. Worth, TX, August 16, 2009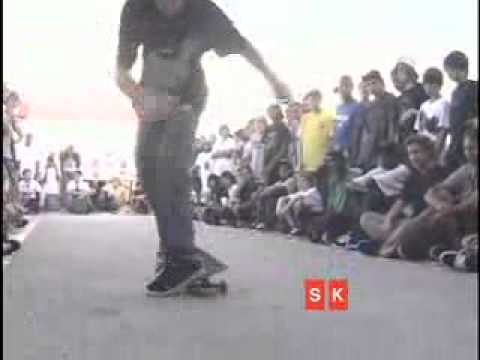 On Sunday, August 16, the éS Game of SKATE was held at Index Skateshop in the Dallas/Ft. Worth area of Texas. 215 skaters came out to play SKATE making it the largest Game of SKATE in Texas yet.
The skating throughout the day was insane with most skaters in the top 24 having a great shot at the finals. But it was Carston Boyer, Chris Vernon, Gauge Doisher and Drake Flores that made it to the finals. Drake won a feeder event at Good Times in San Antonio, so he entered the game at the semi-finals.
The finals went on for a while before Chris Vernon took fourth place and Carston Boyer took third leaving only Drake and Gauge. Gauge put up a good fight, but it wasn't enough to save him from Drake's fakie late heelflip making Drake the winner for his third year in a row. Congratulations to Drake Flores for winning again and thanks to everyone at Index!
Words by PJB
Photos by Phil Blair