Check out this promo for Minneapolis video Flow Trash, featuring Tabari Cook, Ian Sherman, Casey Copenhaver, Dan Narloch, Dom Randazzo, Cj Tambornino, Tim Huey, David Jaimes, Davis Torgerson, and Tyler Ryan.
Upload your Thursday Theater clips to skateboarding.com! Just register on the homepage and load 'em up in the YOUR STUFF section. Be sure to TAG them Thursday Theater (so we can find 'em!).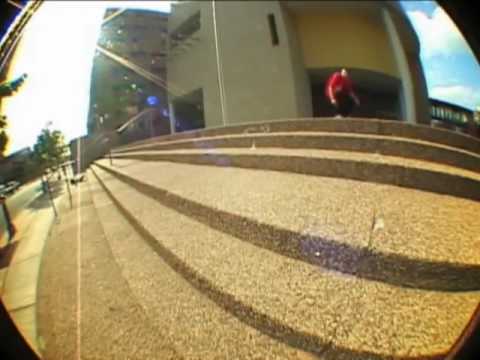 Tim Fulton, Philip Schwartz and Pete Spooner present Flow Trash, a skate video out of Minnesota starring all your favorite minneapolis skateboarders!
Skaters in order of appearance: Tabari Cook, Ian Sherman, Casey Copenhaver, Dan Narloch, Dom Randazzo, Cj Tambornino, Tim Huey, David Jaimes, Davis Torgerson, Tyler Ryan